HIV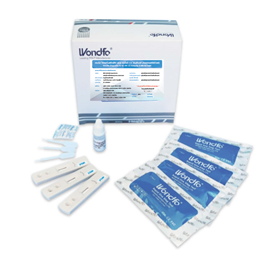 This test is a rapid one step test for the qualitative detection of HIV1/2 antibodies in human whole blood, serum or plasma at specified cut-off level.
Features
2 Wells technic
Based on colloidal gold immunochromatographic method
Adopts genetic recombination technology
Result available within 15-30 minutes
High sensitivity and specificity
Suitable for field & healthcare professional use
Convenient and easy to use
No instrumentation required
Inbuilt procedure control
Long shelf life
Dengue IgG/IgM + NS1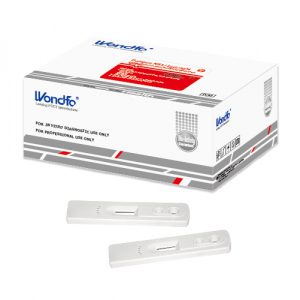 Influenza A/B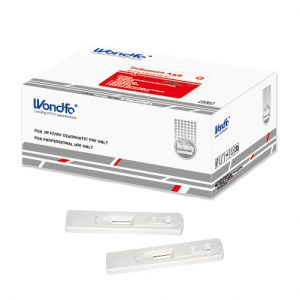 Methamphetamine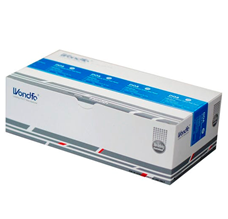 The Wondfo One Step Methamphetamine Urine Test is a lateral flow chromatographic immunoassay for the qualitative detection of Methamphetamine and its principal metabolites in human urine at the cut-off concentration of 1000 ng/ml.
Features
Conform to international drug of abuse testing standard
High sensitivity and specificity
Result in 5 minutes
Simple to use
A variety of design specifications for your choice
Store in room temperature
Easy to carry and suitable for Point-of-Care Testing
Long shelf life
HbsAg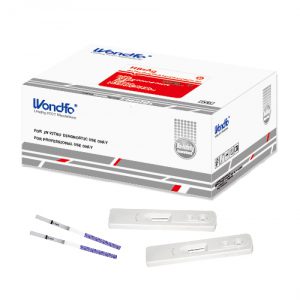 Wondfo One Step HBsAg Test is a rapid immunochromatographic assay designed for qualitative determination of hepatitis B surface antigen (HBsAg) in human whole blood, serum or plasma.
Features
The same immunology principle as ELISA
High sensitivity and specificity
Visual result
Simple to use
Easy to carry and store
Suitable for professional use and Point-of-Care Testing
Clear background
Result won't change for a long time
Long shelf life
HbsAb IgG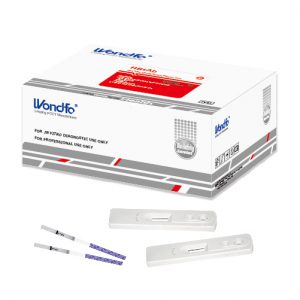 FOB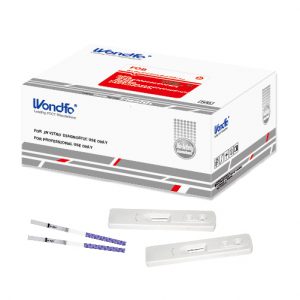 Wondfo One Step Fecal Occult Blood (FOB) Test is a simple direct binding immunoassay for the rapid, qualitative detection of human occult blood in feces. The test is used as an aid to the diagnosis of gastrointestinal bleeding.
Features
Double antibody sandwich method, high sensitivity
High specificity, two specific monoclonal antibodies to selectively identify hemoglobin in test samples
Simple to use
Clear background
Easy to interpret results
Easy to carry and store in room temperature
Long shelf life